-2-
It will automatically open WinZip. Then,
select all the items you want to unzip
by clicking once on it (you can select more than one by clicking with the Shift key pressed). Floors are FLR files. And click on the
Extract
button.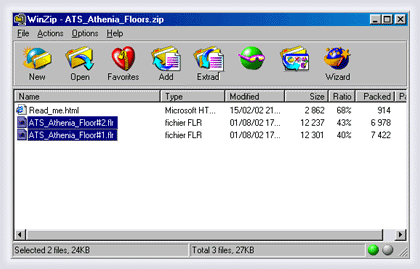 Same thing will be done for walls. Walls are WLL files.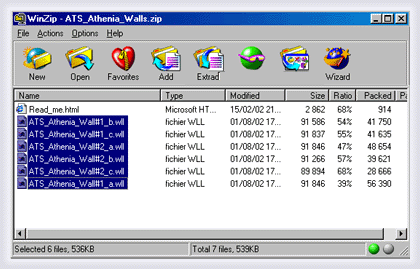 Walls and floors always need to be installed in the same folders, so there's no surprise in the Read-me; you can extract it once to read it, and then, it's not useful.
-3-
It's now that you install our walls and floors in the game.
For floors, we'll install them in the Floors folder of the game, located in the GameData folder. Navigate in the files browser; you can open a folder to see its content by clicking on the "+" in front of the name of the folder. The Sims is usually installed in your
C:\Programs files\Maxis\The Sims
folder, but it can change. Once you're in the Sims folder,
open the GameData folder by clicking on "+", and then click on Floors folder
. Last, click on the button
Extract
.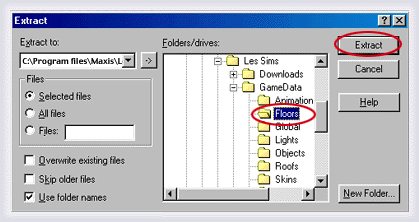 Path: C:\Programs files\Maxis\The Sims\GameData\Floors
For walls, do the same thing, but install them in the
Walls
folder:
Path: C:\Programs files\Maxis\The Sims\GameData\Walls
-4-
That's all, now WinZip will unzip the file and install it at the right place! Congratulations!