Links Index
In these pages, you'll find my favorite links, the ones I visit the most frequently, the pay sites I would subscribe if I had money, the sites or tools I find useful.
It's totally personal and doesn't pretend to be exhaustive.
I don't download many walls & floors, nor houses, for example, so my list for walls or houses will be rather short. Not because there isn't many sites that offer you quality houses or walls, but because it's simply not my main interest (even if I begin to be more and more interested by houses, because of the sites I have listed in this category... *lol*)

I have sorted the sites by kind of downloads, then by "price": the sites that are totally free or that offer few donations items, the free sites who demand monthly donations to get all the stuff, the pay sites with many freebies and last, the pay sites, so you can choose depending on your budget.
Some of the sites listed are old and aren't updated anymore, but I keep them listed simply because you can still download their content and because they're "must-have".
A same site can be found in several categories if I enjoy different sections of the sites. :)

Last, to have more informations on a site, click on the blue bullet, "

", the link preview window will appear. Here's an example:
The Link Preview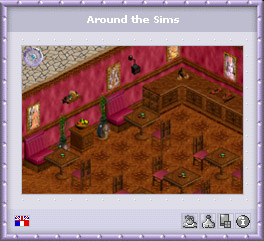 | | |
| --- | --- |
| | Objects |
| | Skins |
| | Walls & floors |
| | Houses |
| | Other: tutorials, tools... |
You have the name of the site at the top of the window, then a preview of something that can be downloaded from this site. At the left corner, you can see the language(s) used on the site, at the right corner, you have informations about the content of the site.
Links Menu
My favorite links to download...
Useful links